k...got a car!!!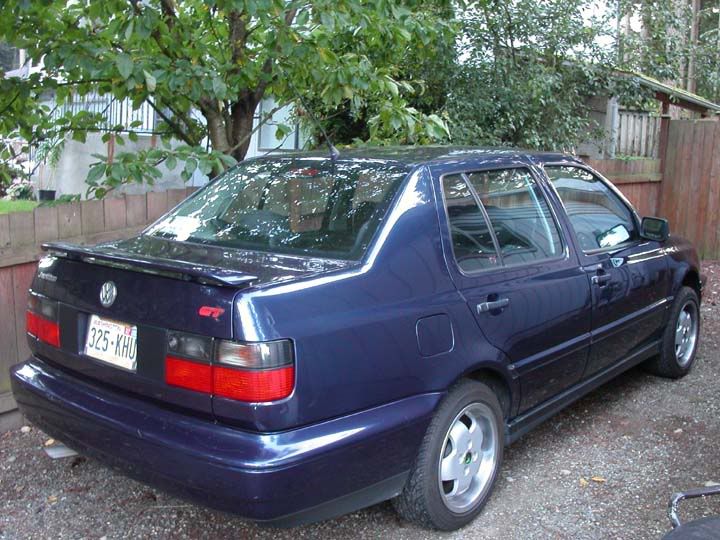 and thar it be!

YAY 97 jetta GT and its MIIIINE! paid $5700 after tax and everything (i owe dad like 2k now eek) and it has 114200some miles on it but thats very average for a jetta of this year...they usually have like 130ish by now but it runs nice and strong and handles like yikes nice haha it feels like youre going 20 under EVERYWHERE its so weird haha i accidentally started going 50 up forest canyon on the way home and i was TRYING to take it easy but well thats not what the VW wants to do...its such a nice little car though its very clean theres no major problems with the body just a few nicks and tiny scratches but its a 7 year old car afterall!
the interior is sorta odd it looks like airplane seats LOL strange Germans!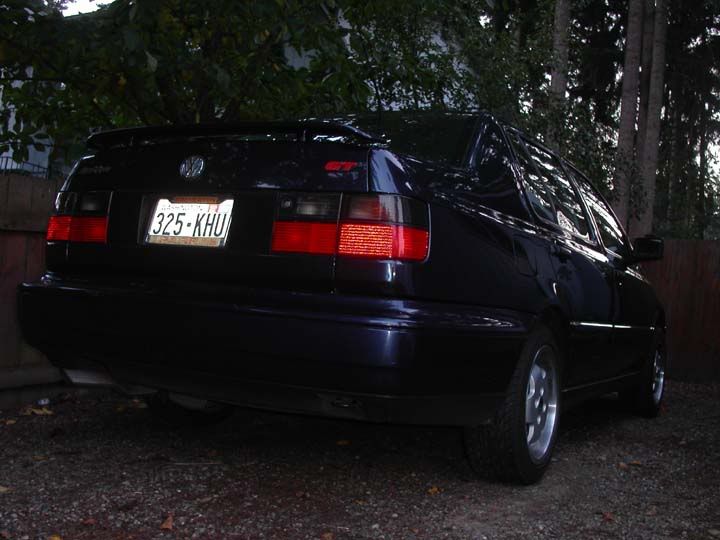 the difference between my old car and my new one is huge though! dont get me wrong ill love the GT forever it was my first car and was awesome in its own evil spunky snatchy way but this is like a whole nother level with this car...sure it doesnt have as much hp as the GT but thats fixable haha quite easily i believe but thatll have to wait anyways
gah i love it i want to go drive it more but i dont want to put miles on it either! LOL

im in love...damn Germans...